Welcome To Brand-X Rallye Team
A MEMBER OF CHICAGO RALLYE CENTRAL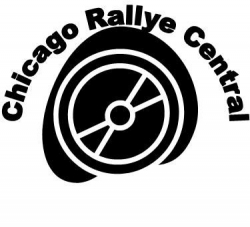 What is a Gimmick Road Rallye and who is Brand-X?
A Gimmick Road Rallye (sometimes known as Gimmick Road Rally) is like a computer logic game. In a computer logic game you have may different ways to leave a room (or screen) but there is only one correct way out that allows you to go to another level. In a Gimmick Road Rallye you are competing on the open road. Sorry it is not a race. Most Gimmick rallyes are based upon a theme. In many cases we give you at least two ways to leave an intersection. Just as in a computer logic game there is only one correct way to leave a room, there is only one correct way to complete each Route Instruction. The Brand-X Rallye Team (based in a Chicago suburb) began in 1971 as a group of people that ran gimmick rallyes. In 1972 we put on our first event, "DECISIONS, DECISIONS", based on the Nixon/McGovern election. In our 38 years Brand-X has put on over 300 rallyes for the public to enjoy. Our members have over 200 years of rallying experience combined. For a further introduction to rallying see Welcome to Brand-X. Please scroll down to see our schedule.
To receive information or a Brand-X gimmick rallye schedule or to be added to our mailing list, E-mail us at: SendMeInfo@brandxrallyeteam.com.
Please click here to tell us how you found our website.
201
3
RALLYE SEASON
4/13 March Forth (10)40 the Tax Man Cometh
Will the IRS man be waiting at the endpoint for you?

6/29 Star Trek (the road rallye) Into Darkness
Loosely based on the popular movie, but you will not have to see the movie to do well on this rallye

8/10 Rallying IS a Sport! aka FOD 21
A rallye about the sport of rallying

10/27 Whoosh Witch 46 defense+
Our annual Halloween Sunday daytime event where you hunt for witches

11/16 UnRallye 50 Get2thePoint#
This is a point to point rallye where you set your own course to locate answers about specified locations. We provide the map you provide the route you take.
+=Sunday event
#=Point to Point Rallye
Rallye Previews will be coming soon

All Brand-X Rallye Team rallyes begin at Woodfield Mall parking area B2 (near the intersection of West Dr. and Golf Rd.) Registration opens at 6:00PM (excluding our Sunday events). We conduct a free rallye school for beginners and novices a half hour after registration opens. At each event we have a limited supply of rallye survival kits that we give to cars that register as a first timer for all in the car.
***Point-to-Point rallye where you set your own course.
Click Link: Schaumburg (starting point) Weather Forecast, IL
*We have had
visits since 2/12/2012
*We had to change counter during website rebuild in February 2012